Private Consultations for Optimal Dog Training in Auckland
Unleash Your Dog's Potential with Tailored One-on-One Sessions
Individualised Canine Training
At Good Dog Training, we believe that each dog is unique with their own individual personality and needs. Just as every human being is different, so too are our four-legged friends. That's why we offer Private Consultations—completely personalized dog training sessions right here in Auckland. Whether your furry companion is a young, energetic puppy just starting their training journey, or an older dog needing a little extra guidance, we have the expertise to make your pet's experience rewarding and enjoyable.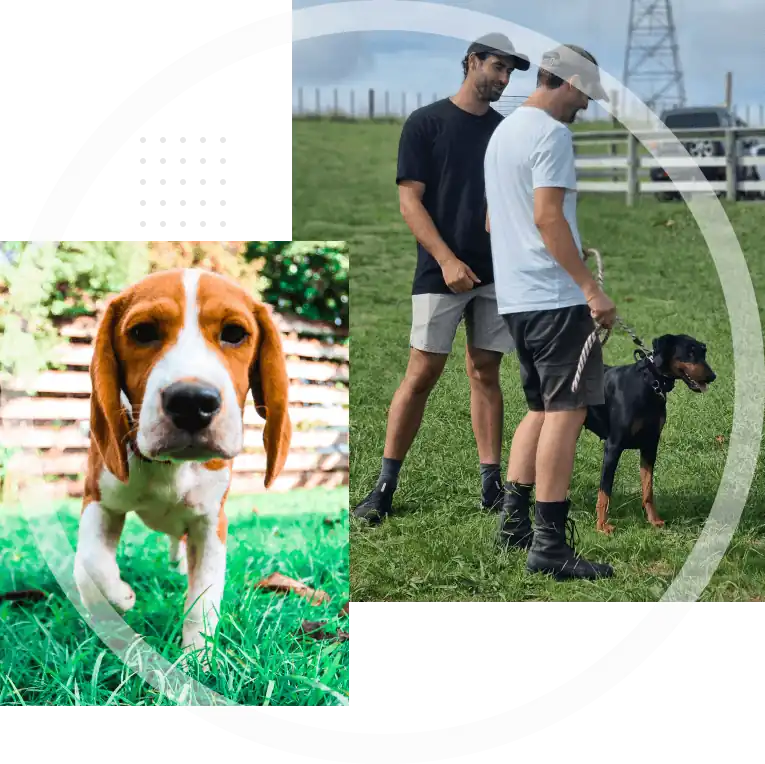 Our Private Consult Services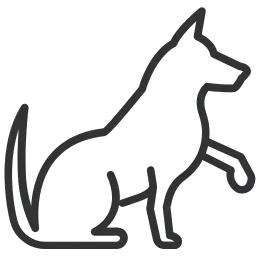 Private Dog Training
Tailored lessons addressing your dog's unique behaviour for a balanced, well-behaved pet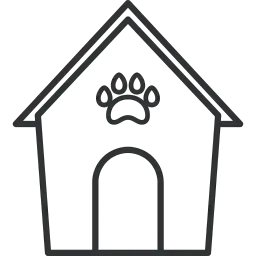 In-Home Consultations

Our trainers come to you, offering personalised training in your dog's most comfortable environment.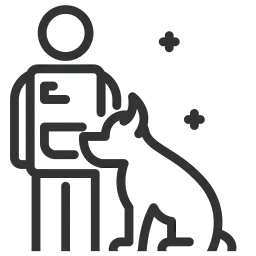 Training with Ryan
Leverage Ryan's extensive expertise for transformative training, perfect for challenging canine issues.
SPECIAL DEAL 3x Private Consult Sessions
Only $299
Save $60
Uncover the Power of Personalisation
What our customers are saying about Good Dog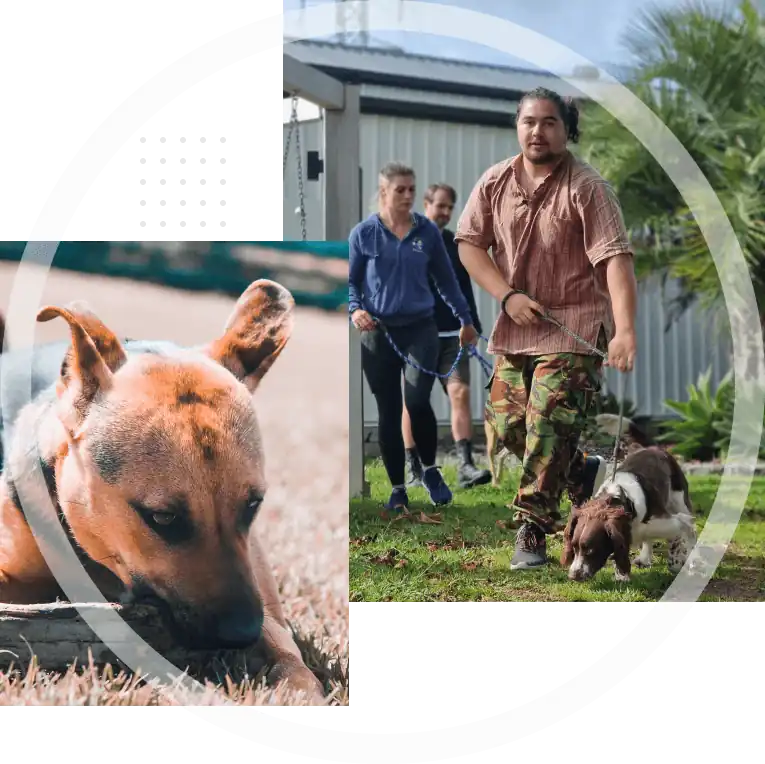 Private Dog Training Session
Discover an intimate approach to dog training with our Private Dog Training Sessions. Each session is meticulously tailored to meet your pet's unique needs and your training objectives, offering a deeply personalized learning experience.
Enhance your dog's behaviour, from leash walking to basic obedience.
Address specific issues like nipping, jumping, recall, and anxiety.
Ideal for new rescue dogs, puppies, or any dog needing refined training.
We're equipped to handle diverse training challenges—big or small.
Create a harmonious living environment with your pet through our In-Home Consultations. These sessions bring our head trainer's expertise right to your doorstep, offering comfort, convenience, and customized training.
Benefit from our balanced approach to dog training, tailored to your home environment.
Foster improved relationships and communication with your pet.
Address specific issues such as separation anxiety, chewing, reactivity, and leash skills.
Ideal for puppy training and helping dogs adjust to a new environment.
These 2-hour sessions take place in and around your home, offering hands-on solutions to your dog training needs.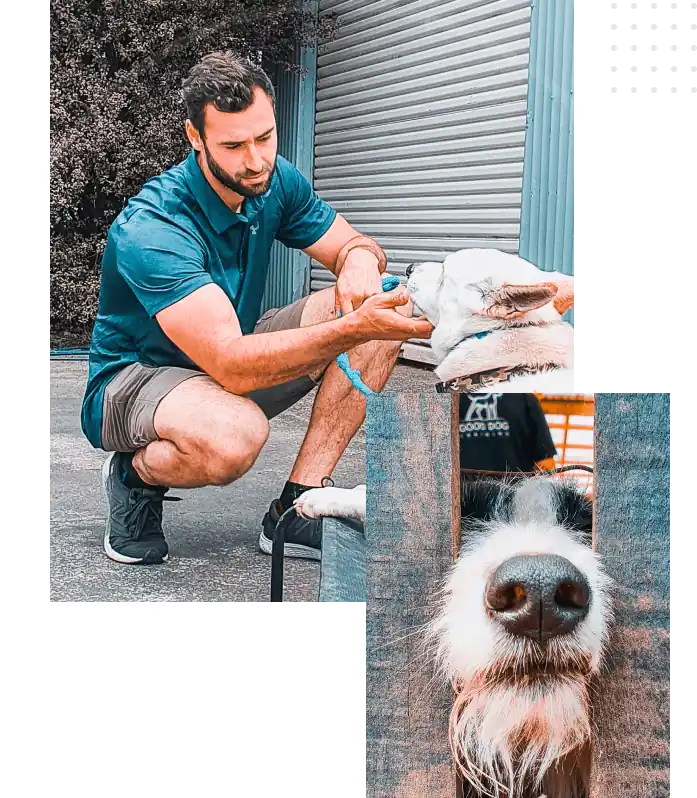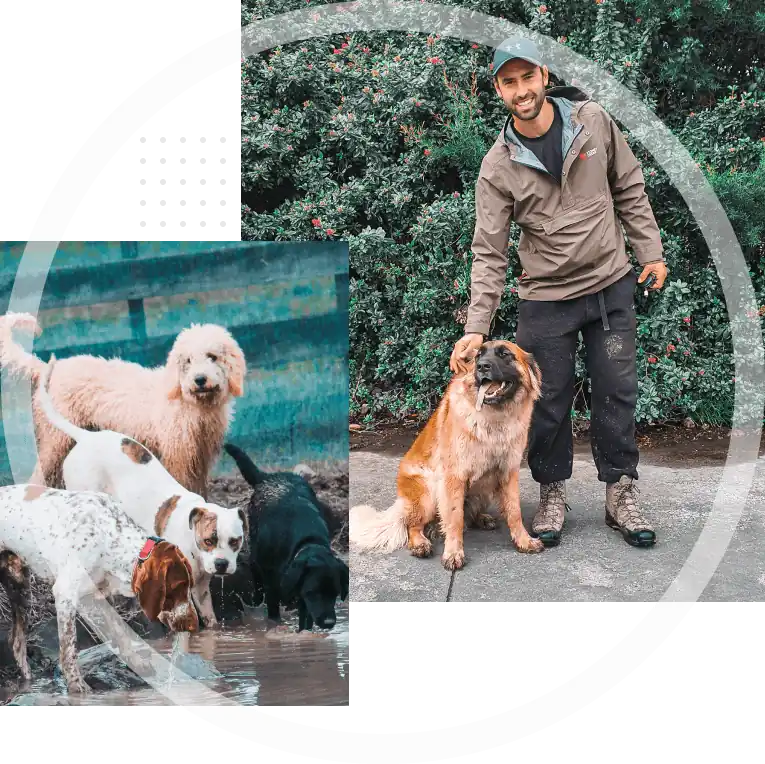 One-On-One Training with Ryan
Unlock a higher level of canine understanding through our One-On-One Training with Ryan. These exclusive sessions offer a deeper dive into dog psychology and advanced training methods.
Experience personalized guidance from Ryan, our head trainer, with limited availability.
Perfect for owners facing significant behavioural challenges or seeking advanced training.
Enhance your understanding of dog psychology and strengthen your bond with your pet.
Conducted at our dedicated facility on Peak Road, Helensville.
Frequently Asked Questions
We would be happy to assist you