Dogs are amazing creatures that can provide us with a lot of love and companionship.
However, in order to have a good relationship with our dogs, it is important that we figure out how to leash train a dog. We want to be able to communicate to our dogs when they are right and wrong verbally. We do so with the use of conditioning communication, and this starts with the leash. One of the most important things to train your dog is how to walk on a leash. Leash training your dog can be very beneficial for both you and your pet. Here are five reasons why leash training is so important:
1. Dogs are also more likely to feel frustrated when pulling into a leash.
A frustrated dog is a dog experiencing stress, a stressed dog cannot handle and remain calm in social situations, meaning they will be more likely to behave aggressively. Tightening the leash makes a dog feel trapped, resulting in having more difficulty coping with stress! This explains why dogs on leash are twice as likely to react towards other dogs or people than when they are off-leash.
2. The leash is a communicator
We can communicate to our dog smoothly and effectively when appropriately conditioned. We can give guidance in situations. For example, another dog is rushing towards us. We can then advise the leash and ask our dog to sit behind us. At the same time, we get the situation under control. This gives your dog confidence and understanding that you have things under control. You can provide minor corrections to communicate to your dog, "no, ignore the cat, focus on me", through small pops on the leash. You can give direction when teaching commands like sit and down, conditioning these commands with ease.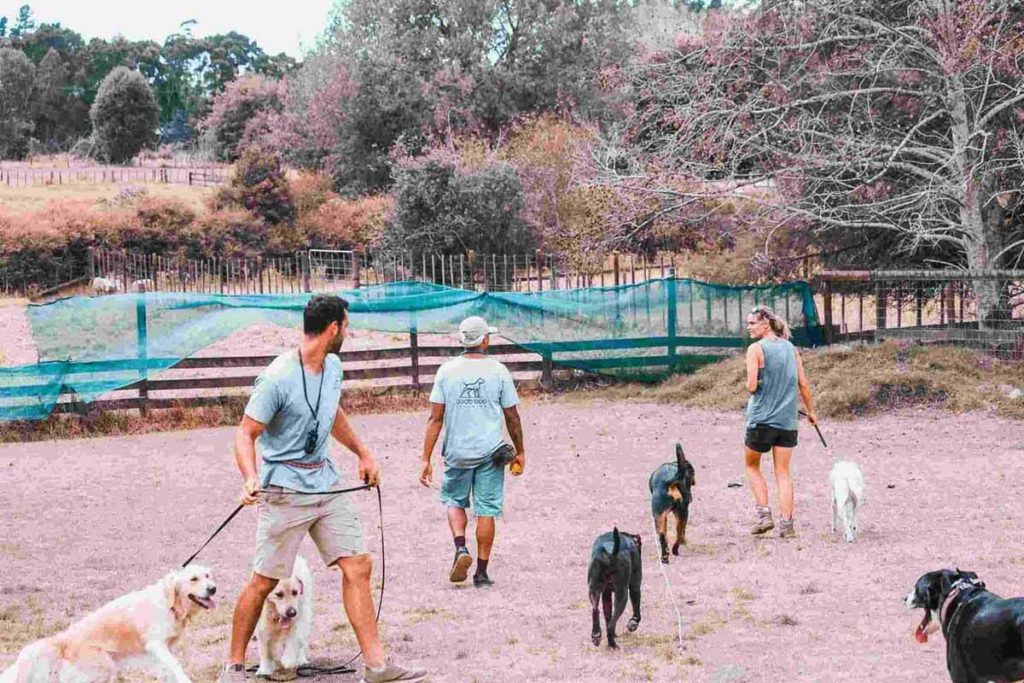 3. Oppositional reflex
This is what's known as the "oppositional reflex". When you put pressure on the leash, your dog will naturally pull against it. This can be a difficult behavior to break and can be very frustrating for both you and your dog. If your dog is untrained to walk nicely on a leash, your dog will pull more when you put pressure on the leash. This is an innate reflex; you apply pressure, your dog will apply pressure by pulling in the opposite direction. We need to teach our dogs to focus and what's expected of them when they are on a lead. 4. Constant pulling can cause physical problems in dogs regardless of your dog's behaviour. If you are used to walking your dog on one side, the continual pulling can cause extra stress on the joints on one side. Pulling against a neck collar can also cause injury to the trachea, larynx and cervical vertebrae. A dog that pulls on the leash is also more likely to be involved in an altercation with another dog, as they are often not able to avoid potential conflicts. Leash training your dog will give you greater control over them when out walking and can prevent any potential injuries that could be caused by pulling. It will also help to build a stronger bond between you and your dog, as you will be working together towards a common goal.
5. Train your dog about focus
How to tune into you and respect you and your expectations through actual leash work, providing the building blocks to off-leash skills and recall. If your dog does not have respect or the ability to listen on lead, why would they listen to you when they are off lead? Once we have the fundamental principles of leash skills with our dog, we can progress through all other areas of training and behaviour with quick and easy success. We can quickly condition markers through repetition, consistency, and proper communication and understanding. Commands like Sit, Down, Place, Come, let's go, leave.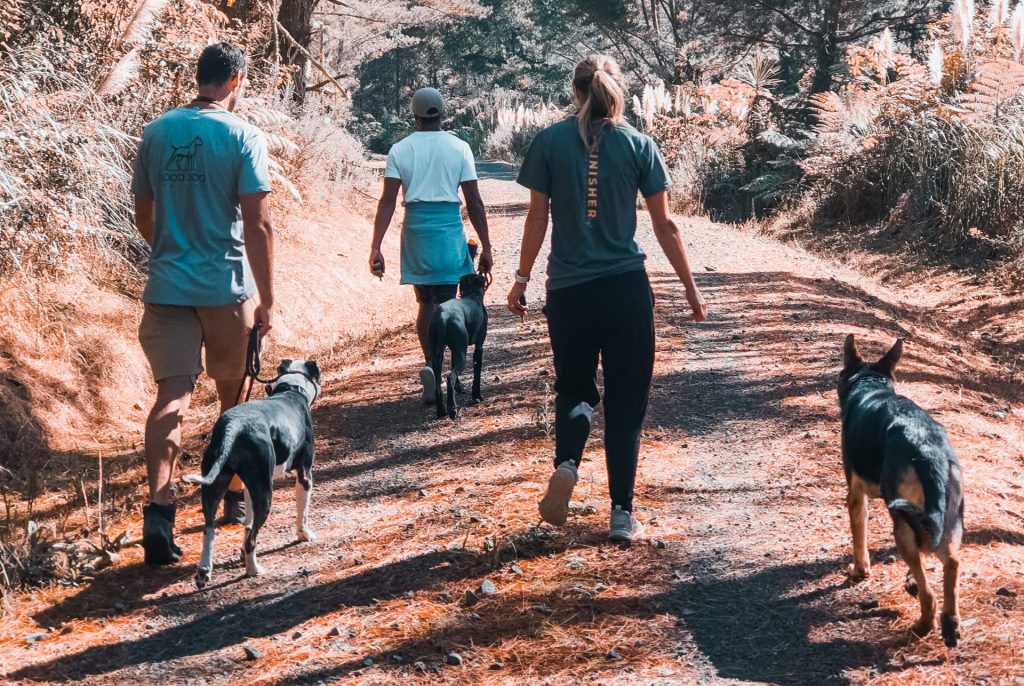 Learning How to leash train a dog is one of the most important things you can do for your dog.
Not only does it help to keep both you and your pet safe, but it also provides a way for you to communicate with your dog effectively.  There are many benefits to leash training, including reducing stress and preventing physical problems. Training your dog on how to walk on a leash can be easy and fun – just follow these five simple reasons!
What next?
We have launched our very own online trainer with 43 lessons for you to learn all things dog! We cover the best ways how to train your dog. It was essential for us to create a simple, stress-free dog training tool that dog owners could access in their own time from the comfort of their homes. Want to hear more from Ryan? Tune in to the Facebook live stream we go Live over on Facebook at 7.30 pm NZT on Tuesdays and Thursdays, real-time, real talk, answering questions directly from you. If you have any questions about our dog daycare services or would like to book a place for your pet, please contact us at 027 911 4115. or fill in an enquiry form.