As a team, our experience exceeds 25 plus years
The combination of our team provides a varied array of disciplines, training and techniques, meaning we can fit the training to your dog – not the other way around.
My professional experience over the last 10 years varies from working within the NZ Army to running a well-known dog rehabilitation center in Auckland, New Zealand. These roles have taught me vast skills, disciplines, and training techniques, resulting in over 70 five star reviews and hundreds of happy clients each year. The absolute best reward as a business owner is satisfied clients (and happy dogs!).
We have incredibly effective methods to train and create a well-behaved member of your family. In short, our structure consists of the following:
Exercise
A sound house management system
Correct socializing with people, dogs and different environments
Good, reliable, basic obedience on and off-leash
The above combination creates a well-rounded dog.
We believe in real dog training! Dogs must know what right and wrong looks like. If this line is not defined they can develop unruly behavior and learnings which for the owner can be challenging to break. Our training is based on a fair system. We reward good behavior and disapprove of bad. Here at Good Dog Training, we enjoy a challenge! So we do a lot of work involving rescue dogs where there is uncertainty around their background and more intensive training is required.
We specialize in power breeds along the likes of German Shepards, Rottweilers, Staffordshire Terriers, Dobermans and Labradors to name a few. Our success comes from a deep understanding of dog behavior, what their needs are and how to apply real dog training to the problem at hand.
We are hard-working, consistent, and we will work with you to get you the dog of your dreams. Our passion and mission is to help all dogs, no matter what the behavior!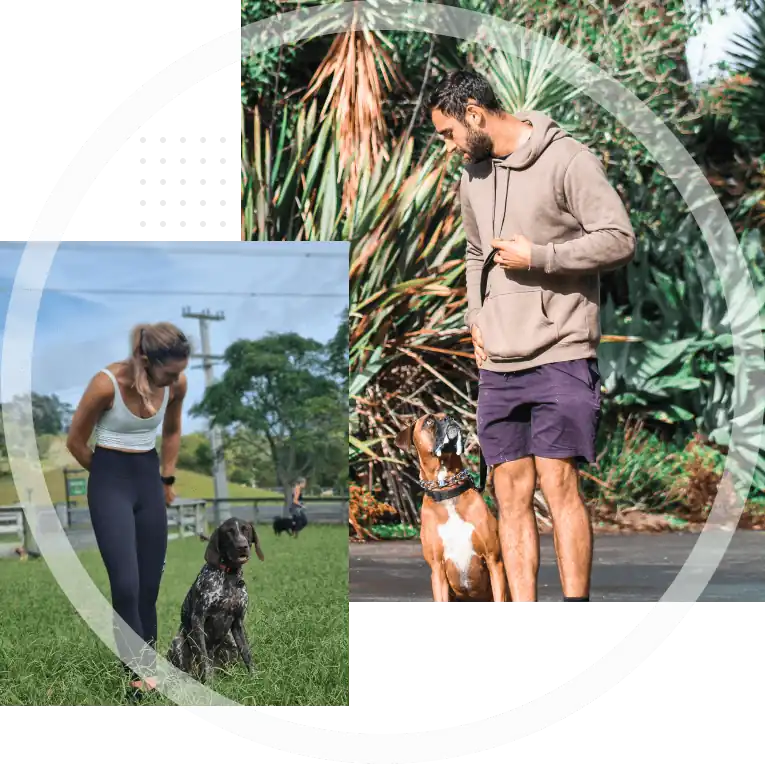 Our overarching aim is to set you and your dog up for success, long term success.
Meet  our awesome Good Dog Training family.
What do some of our customers have to say.
Take a look at our training in action